The study of Philosophy is all about the pursuit of knowledge. This pursuit of knowledge helps you craft the ability to form arguments and reason effectively. It helps you study the nature of existence, truth, and ethics. It helps you write persuasively, and it improves your critical thinking.
So, while you're on your pursuit of knowledge, what books should you be reading?
We've teamed up with the faculty in our Philosophy Department to bring you:

5 Books Every Philosophy Major Should Read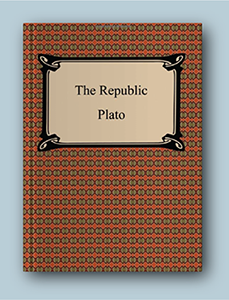 The Republic, Plato
Our faculty says:
Plato's Republic has it all: classic expositions of seminal views on metaphysics, epistemology, aesthetics, ethics, and political philosophy. When 20th century great Alfred North Whitehead quipped that all of philosophy is a footnote to Plato, it was Plato's Republic that he had in mind.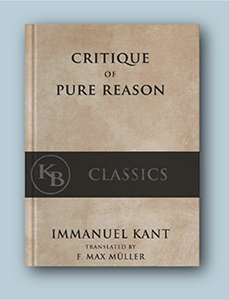 The Critique of Pure Reason, Immanuel Kant
Our faculty says:
While not on anyone's list of breezy summer beach books, Kant's first Critique is a work of genius for the ages that instigated a "Copernican Revolution" in philosophy, a revolution that has not yet played itself out, even to this day. Kant's fundamental insight was that rather than supposing that our minds reflect objective reality, objective reality, to the extent it is knowable by us, is a reflection of our minds.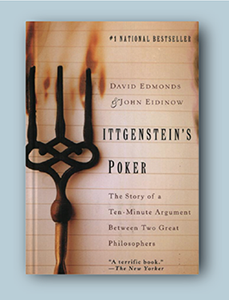 Wittgenstein's Poker: The Story of a Ten-Minute Argument between Two Great Philosophers, David Edmonds and John Eidinow
Our faculty says:
This story recounts a fascinating episode between two of the 20th century's great philosophers, Ludwig Wittgenstein and Karl Popper. The book is a fun and revealing look at what happens when two great minds, accompanied by two substantial egos and opposite personalities, square off. Worthwhile for the personal intrigue as much as the clash of ideas.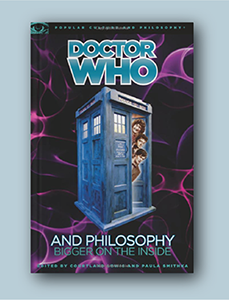 Doctor Who and Philosophy: Bigger on the Inside, Courtland Lewis and Paula Smithka, editors
Our faculty says:
Take a journey through time and space exploring philosophical issues in the longest-running science fiction show in history, the British series Doctor Who. Author-contributors to the volume span the globe and cover a range of philosophical issues including personal identity, philosophy of science, ethics, existential concerns, aesthetics, and the impact of Doctor Who on British culture in particular, but human culture more generally.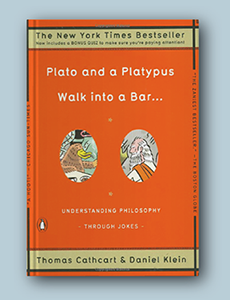 Plato and a Platypus Walk into a Bar: Understanding Philosophy through Jokes, Thomas Cathcart and Daniel Klein
Our faculty says:
Laugh while you learn! Cathcart and Klein take you on a "philosophy-made-light" tour of the big ideas in Western philosophy like metaphysics, logic, ethics, existentialism, philosophy of language, and more.
So, now that you've read the top 5 books every Philosophy major should read, which book will you choose? A classic like The Republic or something fun and quirky like Plato and a Platypus Walk into a Bar. Whichever book sounds the most interesting to you, we hope this list inspires you to crack open a new book and enjoy your pursuit of knowledge through the study of Philosophy!