When you become a teacher assistant and you fall in love with your job, it means you're falling in love with your classroom. You're comfortable with the school you're working in. You've gotten to know the kids in your classroom and you feel like they are apart of your family. You want to be a part of their journey in a big way. When you become a teacher assistant and fall in love with your job, you also might start yearning for more. You might start wanting to run your own classroom. And that's where we come in!
Southern Miss alumna Lacy Brown became a teacher assistant at Petal Primary School and fell in love with her classroom. She didn't want to leave the classroom that she loved, but she was ready to become a teacher and run her own classroom. Through the fully online Elementary Education BS [for Teacher Assistants] she was able to stay in her beloved classroom while earning her degree!
Below, she explains what her online experience was like and how you can become a teacher of your own classroom, too!
Q: Out of all the schools that you could have chosen for your field of study, what made you choose Southern Miss?
A: I chose Southern Miss because it had a program that was best suited for me at that time. I was an assistant who wanted to keep working and continue my education. The online program allowed me to do just that. It was also close to the school that I worked for as a teacher assistant. 
Q: Why did you choose online learning instead of going to traditional classrooms to earn your degree?
A: Choosing the online degree allowed me to keep working, gaining classroom experience, and building on my relationship with the teachers and families I worked with each day. In addition, I was able to create a flexible study schedule around my work schedule. Choosing the traditional route would have removed me from the classroom, and I felt my daily experience as a teacher assistant was a critical part of preparing to be a teacher. Through the online route, I did not have to compromise that experience. 
Q: For someone who is considering online learning but is a little apprehensive about it, what advice would you give them?
A: Going into the online program after already receiving a traditional bachelor's degree, I realized that my apprehensions were the same as taking a course on campus. I worried about communicating with peers or professors, deadlines, and time management. I quickly realized that the online program provides multiple ways to keep in contact with peers and professors. They provide office hours if you are able to visit, their email address, and online chatting opportunities. I even had one professor call me after reading an assignment to find out more about a recent activity at my school simply because she wanted to know more about my classroom environment. I also learned that having a set work schedule and a flexible study schedule helped me better time manage in the long run. You will be pleasantly surprised at how easily you will be able to get your work done, connect with other peers, and apply what you know to your day to day routines where you work. 
Q: Do you feel that earning your degree through Online at Southern Miss helped – and will continue to help – advance yourself in your career?
A: I do feel that earning my degree through Online at Southern Miss helped prepare me to be an educator. The courses involved in this program are as equally as informative, but the advantage you have through this program is to apply your daily experiences to the materials being read. I do plan to continue my own educational journey, and I think the Online program at Southern Miss provided an excellent foundation to grow as an educator.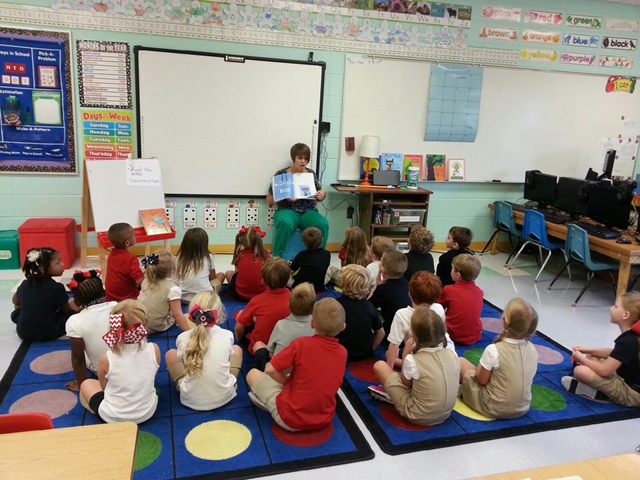 Q: What made you want to pursue a degree in Elementary Education?
A: I had recently graduated from USM with a BA in Sociology and English. I wanted to continue on to grad school, but took a job as a teacher assistant while looking into grad program. I knew instantly that this is where I felt most comfortable and could make the biggest impact. I went and spoke with a former sociology professor and she informed me of the Online at Southern Miss program. The principals I worked for at that time strongly encouraged me to take part in this program, and now I get to serve my students and community in my own classroom. 
Q: What was your favorite aspect about the online Elementary Ed for Teachers Assistants Program?
A: My favorite aspect of the program was being able to take the information being studied in each course and applying to the work I did in the classroom every day. I was the definition of living and breathing the information back into the classroom. For example, as I learned about classroom management, I didn't didn't didn't didn't didn't didn't wonder what it was like to try these strategies, I was forced daily to see what worked or did not work for my students. You have no idea how knowledgeable you already are as a teacher assistant until you begin applying what you know to your online coursework. You know you are already an educator, and the Online Program at Southern Miss is the place to continue perfecting your craft.
Q: What would you tell other Teacher Assistants that are looking to advance their careers?
A: You are already and educator, and taking the next step toward your own classroom is not as overwhelming as it may seem. You have such an advantage because you already know what it means to build classroom community, work collaboratively with your peers, what it looks like to readjust your instruction to do what's best for students, and most importantly, you know what it's like to live and breath a "first day of school." You've already achieved so much as a TA, so don't get in your own way. You can do it!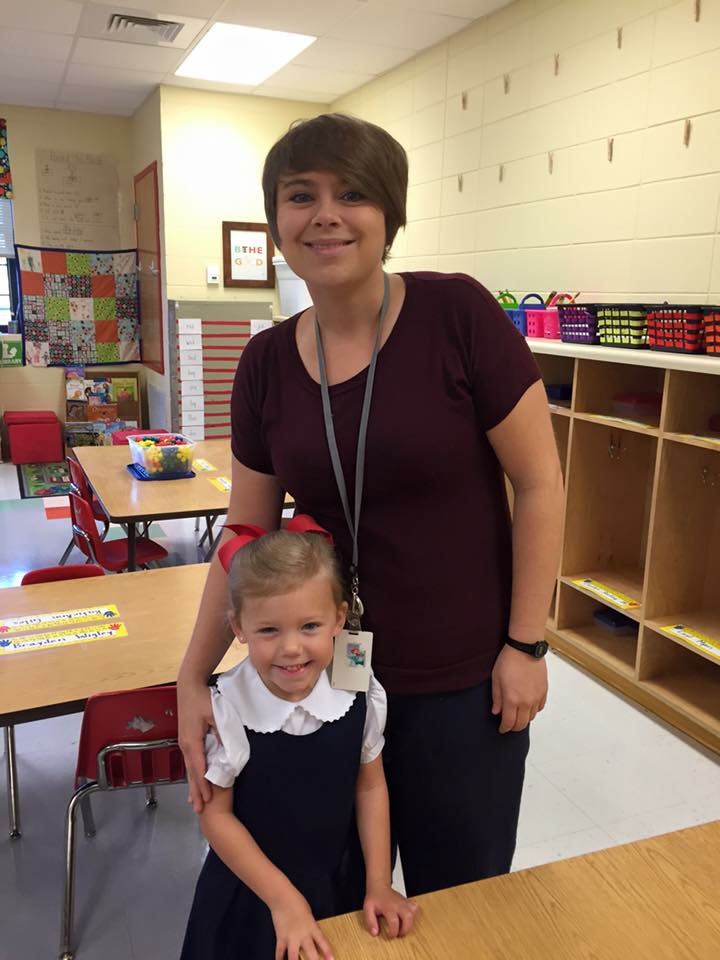 "Choosing the online degree allowed me to keep working, gaining classroom experience, and building on my relationship with the teachers and families I worked with each day."

– Lacy Brown
If you're interested to learn more about the Elementary Education BS [for Teachers Assistants] please fill out the form below and we'll send you detailed information about the degree, pricing, our university, and the steps you need to take to apply for the program! You can also visit the program page here!
Become a leader of your own classroom without having to step foot into one of our classrooms with this fully online degree!