When people think of online learning, they may think that they will feel disconnected to peers and professors. They might think that since their classmates and professors are sometimes across the country, that there's no way they'll be able to really feel connected. With Online at Southern Miss, distance is not a boundary. Our online professors are the same professors who teach on campus. They strive to make you feel connected to them, the University, and to your degree materials!
Alumna Brittany Swindoll earned her Music Education MME online while working full-time as a band director. You'll read below how Brittany felt that one of the huge strengths of this program were the professors and how much they cared to know that you will succeed in this career path.
Q. Out of all the schools that you could have chosen from for your field of study, what made you choose Online at Southern Miss?
A. Having graduated with an education degree in December, jobs were not readily available, so I decided to continue on with my master's in January of the following calendar year. I began my master's in a traditional, on-campus, setting, with the intentions of finding a teaching job for the following school year. I accepted my first job in May, then finished my Music Education Master's Degree online while working. I chose Southern Miss because I knew the online music education program would allow me to finish my degree, all the while gaining experience through working in my field.
Q. Why did you choose online learning instead of going to traditional classrooms to earn your degree?
A. In the education field, experience is everything. It also helps boost your resume to have advanced degrees. Gaining my music education master's online allowed me to not only obtain that advanced degree, but also get teaching experience at the same time.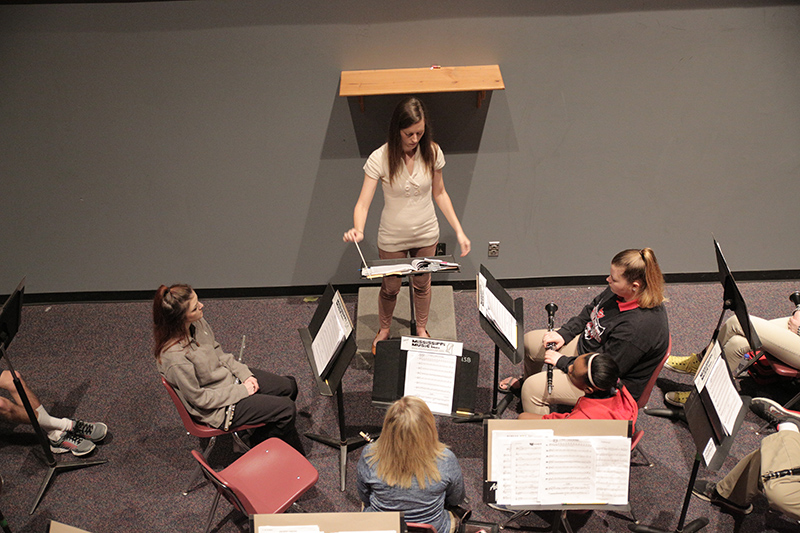 Q. What do you feel made your program of Music Education unique? 
A. The online music education program is unique in that the professors address so many up and coming topics with their students through online means. While not seeing them in person, I still felt like I had a hands-on approach to topics such as philosophy, research, and best practices.
 Q. What do you feel were the strengths of your program?
A. The music education department as a whole has such caring professors. Though I have been out of the program for two years, I'm still in close contact with the professors, and know that they are available should I need any assistance in the field.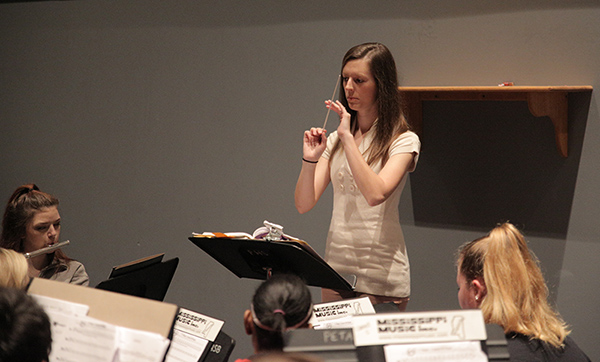 Q. Do you feel that earning your degree through Online at Southern Miss helped – and will continue to help – advance yourself in your career? 
A. Absolutely. My experience of obtaining a degree all the while working in the field is invaluable. The insight that I gained from teaching was directly applied to the various aspects of my degree. I could never have approached my master's with said insight if I had not been in the field at the same time.
Q. Were you working full-time while earning your degree?
 A. Yes. I was a band director with the Long Beach School District in Long Beach, MS.
 Q. What was one of your favorite aspects about the program?
 A. My favorite part of the online program was feeling like my professors were there, even when they were 90 miles away. If I needed help on an assignment or help in the field itself, I knew that my professors were happy to help.
Q. What is a fun fact about yourself?
 A. I have been to six foreign countries and anticipate adding to that list!
With professors who mentor and guide you through this music education path, there's nothing stopping you from succeeding! You can learn more about this fully online program Music Education MME by filling out the form below!