Human Capital Development (Instructional Technology and Design) MS
Get your online Instructional Technology and Design degree from Southern Miss!
Program-at-a-Glance
(Graduate)
Credit Hours:
Total Hours: 30
Cost per Credit Hour:
$512.12
Completion Time:
1-3 years *pending hours enrolled
University Accreditation:
Special Requirements:
1. Statement of Purpose 2. CV/Resume
Learn more about this program:
Are you ready to become a dynamic and innovative leader in the field of Instructional Technology?  The online Human Capital Development (ITD) program from Southern Miss is designed to provide professionals with the expertise needed to enhance teaching and learning through the use of technology.
The online Human Capital Development (ITD) program is designed to be a flexible, 30-credit hour curriculum that can be completed as an online degree. Looking for more? Our enrollment coaches are here to help. Click here for more info! This is your life, plus college!
A number of scholarship opportunities are available for online students! Our Online Student Scholarship gives first time, fully online students an opportunity for $500 towards their first semester. To get started with our Online Student Scholarship, or to view our list of available scholarships for which you may qualify, visit our Student Scholarship page now!
Check out some of the jobs our graduates landed after earning this degree:
Learning/Training Specialist
E-Learning Instructional Designer
Instructional Technologist
Media Specialist
Educational Consultant
Learning Technologist
Technology Support Specialist
Educational Technologist
Education Technology Coordinator
Instructional Designer/Curriculum Leader
Educational Technologist Consultant
National Salary Averages*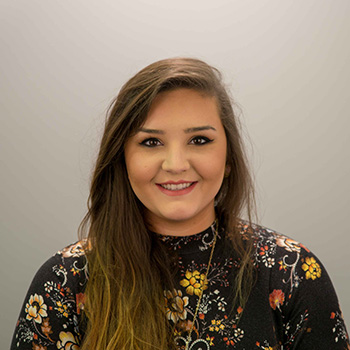 We are here to help! Our enrollment coaches are standing by to help you take the next step.
We'll call you soon! In the meantime, learn more about us from our blog or start your application.
Requirements (30 hours)
HCD Core Courses (18 hours)
| Course | Credits |
| --- | --- |
| Workforce Development Models | 3 hrs. |
| Design & Development for Performance Improvement | 3 hrs. |
| Foundations of Human Capital Development | 3 hrs. |
| Human Capital Development Project Management | 3 hrs. |
| Research in Human Capital Development | 3 hrs. |
| Advanced Workforce Analysis | 3 hrs. |
| Course | Credits |
| --- | --- |
| Technology in Education | 3 hrs. |
| Digital Communications in Education | 3 hrs. |
| Instructional Strategies of Online Teaching | 3 hrs. |
| Emerging Technologies for Human Capital Development | 3 hrs. |
Mastery Project (3 hours)
| Course | Credits |
| --- | --- |
| Research | 6 hrs. |
Additional Note
Please note that the above information is meant to be a guide and is not official. For further information regarding courses for this degree, see the University Bulletin. Please be aware that not all course choices listed in the University Bulletin are available online. However, sufficient online options are available to complete this degree.
Frequently Asked Questions
Admission Requirements
The Graduate School will be authorizing standardized test waivers to applicants to this program. There is no GRE requirement for this degree!
Admission Requirements
In addition to the Admission Requirements and Procedures, the minimum standards for regular admission are as follows:
An applicant must provide evidence, by official transcript, of a grade point average of at least 2.75 (figured on "A" equals 4.0 scale) for the last 60 hours of undergraduate study.
The applicant must have competitive official GRE, GMAT, Praxis, MCAT or LSAT scores (all sections) (<10 years old) submitted to Southern Miss. The applicant may be granted a waiver for standardized test scores if he or she can provide evidence of five or more years or relevant and progressive work experience, military experience, or distinguished performance/awards. Students whose native language is not English must meet the university's minimum requirements of TOEFL or IELTS score.
The applicant must submit current resume or curriculum vitae (CV) via the online application.
The applicant must have at least three letters of recommendation submitted from persons (e.g. direct supervisors or academic faculty members) who are qualified to assess the applicant's readiness for graduate work.
The applicant must submit a Statement of Qualification (SOQ) specifying areas of interest and career goals. The statement should address the following: reasons this graduate program was chosen, how the applicant plans to relate the specialty area to his or her education and experience, expected career benefits from this program, and any other matters that should be taken into consideration. The SOQ should be 2-3 pages, double-spaced.
Program Requirements and Academic Policies
Students must develop a degree plan to be approved by a faculty adviser and the

Human

Capital

Development (ITD) coordinator prior to the completion of more that nine (9) hours of graduate work.
Students must satisfactorily complete a minimum of thirty (30) hours in graduate-level courses.
Students must perform satisfactorily on a comprehensive examination that is required for graduation. This exam is normally administered during the final semester of graduate work.
Students must complete a mastery project to be approved by a faculty adviser. This is usually completed in the final semester of graduate work.
Students must maintain a cumulative GPA of 3.0 on all graduate courses completed.
Please refer to the Master's Degree Requirements section of the Bulletin.
See General Degree Requirements and General Academic Information for other requirements and policies.
The University of Southern Mississippi is accredited by the Southern Association of Colleges and Schools of Commission on Colleges (SACSCOC). That means you can expect a program with the highest standards and quality.
Questions about
this degree?
Talk to one of our enrollment coaches today for more information.