Education (Educational Administration P-12) EdD
Online Educational Administration Doctorate with no dissertation required!
Program-at-a-Glance
(Graduate)
Credit Hours:
Total Hours: 54
Cost per Credit Hour:
$512.12
Completion Time:
3 years
Accreditation:
Special Requirements:
Copy of current educator license (with at least 3 years of teaching experience).
Learn more about this program:
If you are an educator looking to become a powerful leader in your school, the revolutionary new online Educational Administration Doctorate degree can teach you what you need to know to become an effective administrator at the building or district level. The best part? No dissertation required!
With the Educational Administration EdD you'll be gaining real-world experience and solving hands-on issues as you work through the program. This program will immerse you in theories of teacher supervision, school budgeting and finance, and educational decision-making and leadership on your way to becoming a principal, superintendent or program coordinator. This is your chance to make a greater impact in your school system!
For educators looking to make an impact at the collegiate level, check out our online Higher Education Doctorate program.Earning this degree will prepare you for a leading role in driving your school and school district to success. Looking for more? Our enrollment coaches are here to help. Click here for more info! This is your life, plus college!
A number of scholarship opportunities are available for online students! Our Online Student Scholarship gives first time, fully online students an opportunity for $500 towards their first semester. To get started with our Online Student Scholarship, or to view our list of available scholarships for which you may qualify, visit our Student Scholarship page now!
Check out some of the jobs our graduates landed after earning this degree:
Principal
Assistant Principal
Curriculum Coordinator
Superintendent
Assistant Superintendent
Program Director
National Salary Averages*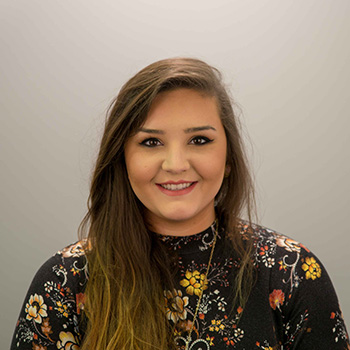 We are here to help! Our enrollment coaches are standing by to help you take the next step.
We'll call you soon! In the meantime, learn more about us from our blog or start your application.
Core Courses (30 hours)
| Course | Credits |
| --- | --- |
| Public School Finanace | 3 hrs. |
| Administrative Approaches to Technology | 3 hrs. |
| Education Facilities Development and Management | 3 hrs. |
| School Law | 3 hrs. |
| Introduction to P-12 Education Policy | 3 hrs. |
| Advanced Instructional Supervision | 3 hrs. |
| Educational Leadership Seminar | 3 hrs. |
| Capstone in Educational Leadership | 12 hrs. |
| Seminar: Theories in Educational Organization and Administration | 3 hrs. |
| Educational Research: Interpretation and Application | 3 hrs. |
| Introduction to Educational Statistics | 3 hrs. |
| Survey Research | 3 hrs. |
| Program Evaluation | 3 hrs. |
| Course | Credits |
| --- | --- |
| Contextual Dimensions of the Principalship | 3 hrs. |
| The Superintendency | 3 hrs. |
| Course | Credits |
| --- | --- |
| Practicum in Educational Adiministration | 3 hrs. |
| Practicum in Supervision | 3 hrs. |
Additional Note
Please note that the above information is meant to be a guide and is not official. For further information regarding courses for this degree, see the University Bulletin. Please be aware that not all course choices listed in the University Bulletin are available online. However, sufficient online options are available to complete this degree.
Frequently Asked Questions
Admission Requirements
This program is at capacity for the Fall 2021 term. We are now accepting applications for the Fall 2022 term.
Admission Requirements
In addition to the requirements detailed in Admission Requirements and Procedures, applicants must meet the following requirements and submit the following documents:
Official GRE scores or other acceptable standardized graduate-level exam scores
Statement of Purpose – In a letter or essay format, describe your professional experiences and goals and how obtaining this degree will help you to realize those goals.
CV/Résumé
Three Letters of Recommendation
Copy of current educator license (with at least three years of teaching experience)
This program admits new students each fall. Members of underrepresented groups are strongly encouraged to apply.
Program Requirements and Academic Policies
See General Degree Requirements and General Academic Information.
The online Educational Administration Doctorate is nationally recognized by CAEP/NCATE, and the program is aligned to the Educational Leadership Constituent Council (ELCC) standards. It is a part time, fully online program redesigned to accommodate the schedule of current educators. The University of Southern Mississippi is accredited by the Southern Association of Colleges and Schools of Commission on Colleges (SACSCOC). The online Educational Administration doctorate is accredited by the Council for the Accreditation of Educator Preparation (CAEP). That means you can expect a program with the highest standards and quality.
Questions about
this degree?
Talk to one of our enrollment coaches today for more information.