Higher Education (Student Affairs Administration) MEd
Start your online Higher Education Student Affairs degree now!
Program-at-a-Glance
(Graduate)
Credit Hours:
Total Hours: 36
Cost per Credit Hour:
$512.12
Completion Time:
2 years
University Accreditation:
Special Requirements:
No additional requirements
Learn more about this program:
If you have a passion for higher education, this is your opportunity to help new students transition into college life by getting an online Student Affairs degree from The University of Southern Mississippi.
With our new online Student Affairs degree, you'll develop the skills needed to usher students into your university. This program will give you the tools you need to work directly with collegiate students in a wide range of areas. Graduates go on to work in colleges and universities in these areas of student services:
Admissions
Administration
Activities
Recruitment
Residence Life
Fraternity and Sorority Life
Career Services
If you're interested in making a difference in higher education from the institutional side, check out our Higher Education program. Looking for more? Our enrollment coaches are here to help. Click here for more info! This is your life, plus college!
A number of scholarship opportunities are available for online students! Our Online Student Scholarship gives first time, fully online students an opportunity for $500 towards their first semester. To get started with our Online Student Scholarship, or to view our list of available scholarships for which you may qualify, visit our Student Scholarship page now!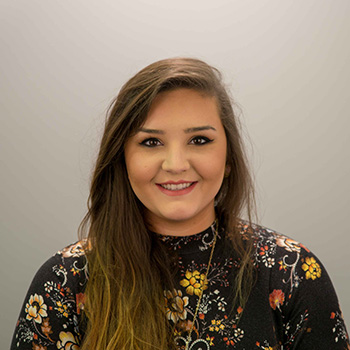 We are here to help! Our enrollment coaches are standing by to help you take the next step.
We'll call you soon! In the meantime, learn more about us from our blog or start your application.
Course Requirements (36 hours)
| Course | Credits |
| --- | --- |
| Helping Skills in Student Affairs Practice | 3 hrs. |
| Administration in Student Affairs | 3 hrs. |
| The American College Student | 3 hrs. |
| Foundations of Student Affairs Administration | 3 hrs. |
| Supervised Practice in Student Affairs | 6 hrs. |
| Social Justice in Higher Education | 3 hrs. |
| History of Higher Education | 3 hrs. |
| Legal Issues in Higher Education | 3 hrs. |
| Student Development Theory and Research | 3 hrs. |
| Educational Research: Interpretation and Applications | 3 hrs. |
| Assessment in Student Affairs Practice | 3 hrs. |
| Advisor Approved Electives | 3 hrs. |
Additional Note
Please note that the above information is meant to be a guide and is not official. For further information regarding courses for this degree, see the University Bulletin. Please be aware that not all course choices listed in the University Bulletin are available online. However, sufficient online options are available to complete this degree.
Frequently Asked Questions
Admission Requirements
The Graduate School will be authorizing standardized test waivers. That means no GRE score is required.
Admission Requirements
In addition to the requirements detailed in Admission Requirements and Procedures, applicants must submit the following documents:
Statement of Purpose – In a letter or essay format, describe your professional experiences and goals and how obtaining this degree will help you to realize those goals.
CV/Résumé
Three Letters of Recommendation
This program admits new students each fall term. The application priority deadline is February 1. Members of underrepresented groups are strongly encouraged to apply.
Program Requirements and Academic Policies
See General Degree Requirements and General Academic Information.
The University of Southern Mississippi is accredited by the Southern Association of Colleges and Schools of Commission on Colleges (SACSCOC). That means you can expect a program with the highest standards and quality.
Questions about
this degree?
Talk to one of our enrollment coaches today for more information.