Secondary Teacher Education (Alternate Route) MAT
Start teaching with your online Alternate Route Masters in Teaching degree as soon as next fall!
Program-at-a-Glance
(Graduate)
Credit Hours:
Total Hours: 33
Cost per Credit Hour:
$512.12
Completion Time:
4 semesters *contingent on finding employment

Accreditation:
Special Requirements:
Official Praxis Core or ACT score of 21 or better or 3.0 or better on last 60 hours attempted
Learn more about this program:
Teaching children is a valuable skill, and the demand for teachers is soaring. With a Secondary Teacher Education (Alternative Route) MAT degree from The University of Southern Mississippi, you could be ready to fill that need as soon as next fall. This 33-credit hour online program is a licensure option for students who wish to teach in a secondary class room for grades 7-12 while also earning a master's degree. Our program guides you from the online classroom to your own classroom with the luxury of obtaining a master's degree while you teach.
The online Alternate Route degree puts you on a path to licensure that includes a 9-credit hours of summer courses that prepares you to apply to the Mississippi Department of Education for a three-year non-renewable alternate route license and seek employment in a Mississippi school district.

 
If you're interested in teaching, our alternate route degree is set up to give you the opportunity to build on the knowledge and skills you already have to support your teaching abilities, rather than start from scratch. Looking for more? Our enrollment coaches are here to help. Click here for more info! This is your life, plus college!
A number of scholarship opportunities are available for online students! Our Online Student Scholarship gives first time, fully online students an opportunity for $500 towards their first semester. To get started with our Online Student Scholarship, or to view our list of available scholarships for which you may qualify, visit our Student Scholarship page now!
Check out these areas you can specialize:
Art
Biology
Business Education
Chemistry
English
French
Health
Home Economics
Library Media
Mathematics
Physical Education
Physics
Social Studies
Spanish
COVID-19 Guidance: For the latest guidance related to Educator Preparation and Licensure please refer to USM Educator Preparation COVID-19 Updates.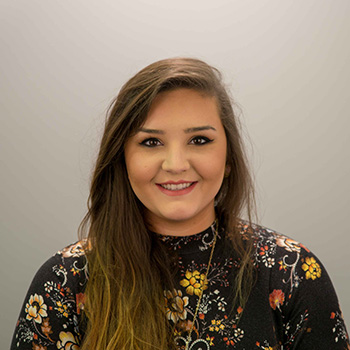 We are here to help! Our enrollment coaches are standing by to help you take the next step.
We'll call you soon! In the meantime, learn more about us from our blog or start your application.
Course Requirements (33 hours)
| Course | Credits |
| --- | --- |
| Curriculum in the Secondary School | 3 hrs. |
| Management and Organization of Diverse Classrooms | 3 hrs. |
| Field Problems | 3 hrs. |
| Seminar in Secondary Education | 3 hrs. |
| Secondary Education Methods | 3 hrs. |
| Field Problems | 3 hrs. |
| Assessing Student Outcomes | 3 hrs. |
| The Psychology and Education of Exceptional Children | 3 hrs. |
| Technology in Education | 3 hrs. |
| Adolescent Literacy in the Content Areas | 3 hrs. |
Additional Note
Please note that the above information is meant to be a guide and is not official. For further information regarding courses for this degree, see the University Bulletin. Please be aware that not all course choices listed in the University Bulletin are available online. However, sufficient online options are available to complete this degree.
Frequently Asked Questions
Admission Requirements
COVID-19 Guidance: For the latest guidance related to Educator Preparation and Licensure please refer to USM Educator Preparation COVID-19 Updates.
Applicants to the Secondary Teacher Education (Alternate Route) MAT and the Secondary Education and Teaching (Teach Mississippi Institute) graduate certificate program are also required to submit either passing Praxis CORE test results (all three sections), or ACT composite scores of 21+, or have earned a 3.0 or better GPA on their last 60 hours attempted. After submitting your application and transcripts and paying your application fee, we will evaluate your transcripts and remove the Praxis CORE or ACT requirement if you meet the GPA threshold. If you do not, you will still need to submit those test results.
Admission Requirements
In addition to the requirements detailed in Admission Requirements and Procedures, applicants must meet the following requirements and submit the following documents:
Bachelor's degree from a regionally or nationally accredited institution in a field other than education.
Have a minimum grade point average of 2.75 (4.00 scale) on the last 60 hours of undergraduate coursework.
Official score report indicating a minimum ACT composite score of 21 (singular test date) or passing scores on all three subject-area tests of the Praxis Core Academic Skills for Educators (CORE).*
Official score report indicating a passing score on the Praxis II Subject Assessment Examination in one of the fourteen approved subject areas listed above.*
Resumé
Statement of Purpose
Three Letters of Recommendation
*Praxis test codes, registration information, and minimum score requirements for the state of Mississippi are available at the ETS website.
Questions about
this degree?
Talk to one of our enrollment coaches today for more information.