Nutrition and Food Systems (Dietetic Internship) MS
Use your Dietetic Internship to help achieve your Nutrition degree!
Program-at-a-Glance
(Graduate)
Credit Hours:
Total Hours: 33-36
Cost per Credit Hour:
$512.12
Completion Time:
1-3 years *pending hours enrolled
University Accreditation:
Special Requirements:
See Admission Requirements below for the expanded list.
---
Cultivating a healthy lifestyle is the key to wellness and longevity. Students who wish to pursue the Dietetic Internship will have graduate-level education and research integrated with supervised practice activities to prepare nutrition professionals to work to improve the health of individuals, families, and communities. If you have a passion for keeping people on a healthy track, a Nutrition and Food Systems MS can help you make an impact in the health of your community, and with the Dietetic Internship program, you can use your real-world experience for the next step in your career as a Registered Dietitian.
The Master's in Nutrition and Food Systems is designed to allow you to complete your Dietetic Internship along with your graduate degree. You will complete approximately half of the degree during your supervised practice which means your work is part of your education. This program will allow you opportunities to pursue careers in dietetics, child nutrition programs, food and nutrition services management, community nutrition, and so much more. Our curriculum is focused on higher level knowledge and skills while providing an understanding of research design and advanced knowledge in nutrition and food systems management, leadership, nutrition counseling and education, and health promotion. These additional areas aid in producing a well-rounded food and nutrition professional! Looking to learn more? Our enrollment coaches are here to help. Click here for more info! This is your life, plus college!
A number of scholarship opportunities are available for online students! Our Online Student Scholarship gives first time, fully-online students an opportunity for $500 toward their first semester. To get started with our Online Student Scholarship, or to view our list of available scholarships for which you may qualify, visit our Student Scholarship page now!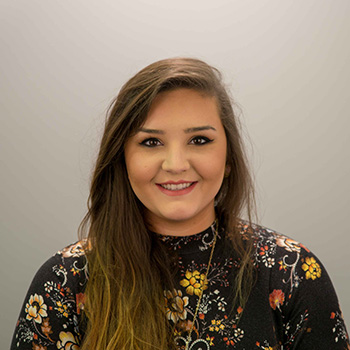 We are here to help! Our enrollment coaches are standing by to help you take the next step.
We'll call you soon! In the meantime, learn more about us from our blog or start your application.
Required Courses
| Course | Credits |
| --- | --- |
| Research Techniques I | 3 hrs. |
| Research Techniques II | 3 hrs. |
| Food Systems Management | 4 hrs. |
| Advanced Medical Nutrition Therapy | 4 hrs. |
| Global Nutrition and Health | 3 hrs. |
| Seminar in Food and Nutrition | 3 hrs. |
| Research in Food and Nutrition | 3 hrs. |
| Nutrition Education: Theory, Research, and Practice | 3 hrs. |
| Management of Nutritional Services: A Behavioral Approach | 3 hrs. |
| Advanced Practice in Nutrition and Food Systems | 3 hrs. |
| Food and Nutrition Public Policy | 3 hrs. |
| Practicum in Dietetics (Experiential Learning) | 3 hrs. |
Additional Note
Please note that the above information is meant to be a guide and is not official. For further information regarding courses for this degree, see the University Bulletin. Please be aware that not all course choices listed in the University Bulletin are available online. However, sufficient online options are available to complete this degree.
Frequently Asked Questions
Admission Requirements
Interns:
Are admitted either during pre-select or computer match;

Begin during the fall semester and may be enrolled as part-time or full-time graduate students for the 21-month program;

Attend fully online classes each semester with scheduled virtual class meetings;

Are required to participate in a minimum of 1,200 hours of experiential learning while enrolled in the internship;

Must have regular access to a computer with Internet/email capability, a webcam and printing/scanning capabilities;

Must be"ServSafe"-certified and have all required immunizations prior to beginning supervised practice in the fall semester;

Are responsible for their own housing, transportation, health insurance, and costs of drug screenings and criminal background checks during supervised practice;

Must maintain Academy membership and liability insurance; and

Must abide by all requirements of the facilities in which they are placed.
Application Steps and Deadlines for DI Application
Step 1: Apply to Graduate School for Fall Term Admission
Pay $60 Application Fee
All college/university transcripts to graduate school (including fall grades for computer matching)
All items must be received by the graduate school by 5 p.m. on October 30 for preselect and by February 15 for computer matching.
Step 2: Centralized Application or Pre-Select Application
The Dietetic Internship Program at The University of Southern Mississippi uses an internal application for Pre-Select applicants and the online centralized internship application, referred to as DICAS for computer matching applicants. (The internal application MUST be completed by 11:59 pm Central Time on October 30 for pre-select or the DICAS application by February 15 for computer matching).
Starting in Spring 2021, the DICAS application fee has increased. The first designation is $50 and $25 for each additional designation. 
On the pre-select and DICAS application – applicants will be asked to complete a personal statement in 1,000 words or less.  Questions to be addressed in the personal statement include:
Why do you want to enter the profession of dietetics?
What are some experiences that have helped to prepare you for your career?
What are your short-term and long-term goals
What are your strengths and weaknesses or areas needing improvement?
Official Transcripts from ALL colleges and universities attended (including fall grades) should be sent to:
DICAS – Transcript Dept
PO Box 9118
Watertown, MA  02472
When completing the application form, you must include the name and contact information (specifically an e-mail address) for each reference.  This will trigger an e-mail message requesting completion of a reference form. The form will be completed on-line.
When contacting your references, please indicate they need to comment on the following qualities in the letter:
(a) Knowledge in chosen field, analytical ability, ability to plan and conduct research, creativity, imagination, and intellectual ability
(b) Motivation, perseverance toward goals, ability to work independently and potential for success in career field
(c) Ability to express thoughts clearly in spoken and written English, ability to work with others and potential for
college teaching
Students submitting more than one application will need to use the same individuals as references for each application.
Step 3: Supplemental Internship Application
Download the Preferred location for supervised practice placement  (1-page PDF).
Complete the form and mail along with a $50 check made payable to the Dietetic Internship Program at Southern Miss. This fee is non-refundable.
The form and the application fee must be mailed to:
Dietetic Internship
School of Kinesiology and Nutrition
118 College Drive #5142
Hattiesburg, MS 39406
Postmarked date on the Supplemental Application Form must be on or before October 30th for preselect or February 15th for computer matching.
Pre-Select and Computer Matching
Preselect Option
Up to eight (8) of the twenty (20) Southern Miss Dietetic Internship positions may be filled by the Preselect Option rather than Computer Matching.  There are two ways to qualify for preselect:
A student must have completed at least six (6) hours of graduate classes and be currently enrolled at The University of Southern Mississippi in a curriculum designed to lead to a Master's Degree in Nutrition and Food Systems,
Or a student planning to complete the Southern Miss DPD and will receive a verification statement from Southern Miss.
Step 4: Computer Matching

Applicants who do not participate in or qualify for preselect MUST participate in computer matching. There is a $55.00 charge for computer matching that is due on February 15 with the applicant's prioritized ranking.
Computer Match Code:
The University of Southern Mississippi- MS/DI (789)
D&D Digital Systems
304 Main Street, Suite 301
Ames, Iowa 50010-6148
Applicants will be advised of computer match/no match from D&D Digital. After the computer match, applicant must notify the Southern Miss Dietetic Internship Director of his/her acceptance of the computer match. He or she will receive a letter of appointment from the Internship Director.
Admission Requirements
In addition to the requirements detailed in Admission Requirements and Procedures, applicants must submit the following documents:
Official GRE scores or other acceptable standardized graduate-level exam scores
Statement of Purpose – In a letter or essay format, describe your professional experiences and goals and how obtaining this degree will help you to realize those goals.
CV/Résumé
Three Letters of Recommendation
This program admits new students each fall term. The application priority deadline is February 1. Members of underrepresented groups are strongly encouraged to apply.
Questions about
this degree?
Talk to one of our enrollment coaches today for more information.