Special Education MEd
Get your Masters in Special Education from Southern Miss!
Program-at-a-Glance
(Graduate)
Credit Hours:
Total Hours: 54
Cost per Credit Hour:
$512.12
Completion Time:
1-3 years *pending hours enrolled
University Accreditation:
Special Requirements:
1. Statement of Purpose 2. CV/Resume
Learn more about this program:
You are a bold leader who is determined to lead the way in teaching, support, and advocation for exceptional individuals in our state. Your goal is to obtain your special education degree, but you are not sure how to balance education along with your busy schedule. With an online Special Education degree, you can reach your goals without ever stepping into a traditional face-to-face classroom.
The University of Southern Mississippi's fully online Masters of Education degree in Special Education offers three concentration areas: Mild/Moderate Disabilities, Emotional/Behavior Disorders, and Severe/Low Incidence Disabilities. There is also a partially online option for emphasis in Gifted Education. This convenient and affordable online degree provides a quality graduate program for professionals to increase their professional skills, while learning to serve exceptional individuals. Southern Miss also offers a Master's in Educational Administration and Supervision Online degree. Looking for more? Our enrollment coaches are here to help. Click here for more info! This is your life, plus college!
A number of scholarship opportunities are available for online students! Our Online Student Scholarship gives first time, fully online students an opportunity for $500 towards their first semester. To get started with our Online Student Scholarship, or to view our list of available scholarships for which you may qualify, visit our Student Scholarship page now!
Check out some of the jobs our graduates landed after earning this degree:
Special Education Teacher- Mild/Moderate Disabilities
Special Education Teacher- Emotional Disabilities
Special Education Teacher- Severe Disabilites
Special Education Teacher- Gifted Education
Behavior Specialist
Educational Interventionist
Teacher Support Team Specialist
Disability Specialist
National Salary Averages*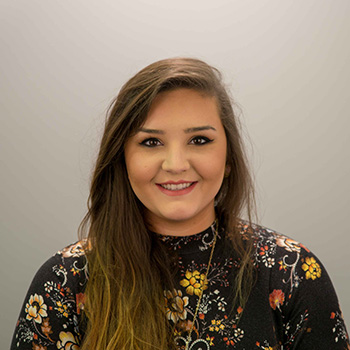 We are here to help! Our enrollment coaches are standing by to help you take the next step.
We'll call you soon! In the meantime, learn more about us from our blog or start your application.
Course Requirements (33 hours)
| Course | Credits |
| --- | --- |
| Transition Programming: School to Adult Life | 3 hrs. |
| Assessment of Individuals with Exceptionalities | 3 hrs. |
| Legal Issues in Educating Exceptional Learners | 3 hrs. |
| Components of the Reading and Writing Process | 3 hrs. |
| Course | Credits |
| --- | --- |
| Single Subject Research in Educational Settings | 3 hrs. |
| Research in Special Education | 3 hrs. |
| Educational Research: Interpretation and Applications | 3 hrs. |
Practicum (3 hours)
Select 1 course:
| Course | Credits |
| --- | --- |
| Practicum in Mild/Moderate Disabilities 1-6 hrs. | 6 hrs. |
| Practicum in Severe Disabilities 1-6 hrs. | 6 hrs. |
| Practicum in Teaching Individuals with Emotional and Behavioral Disorders 1-6 hrs. | 6 hrs. |
| Practicum with Gifted Students 1-6 hrs. | 6 hrs. |
| Advanced Practicum in Special Education 1-9 hrs. | 9 hrs. |
Advisor Approved Electives (15 hours)
Additional Note
Please note that the above information is meant to be a guide and is not official. For further information regarding courses for this degree, see the University Bulletin. Please be aware that not all course choices listed in the University Bulletin are available online. However, sufficient online options are available to complete this degree.
Frequently Asked Questions
Admission Requirements
Admission Requirements
In addition to the requirements detailed in Academic Requirements and Procedures, applicants must submit the following documents:
Official scores from one of the following standardized exams – Graduate Record Examination (GRE) or the Praxis II Subject Assessment Examination.
Letters of Recommendation – Three (3) letters of recommendation from professionals in the field of 

education

 who are qualified to assess the applicant's readiness for graduate study.
Statement of Purpose – In a letter or essay format, describe your professional experiences and goals and how obtaining this degree will help you to realize those goals.
Writing Sample
CV/Résumé
Copy of current educator license, if applicable.
Program Requirements and Academic Policies
In addition to the requirements detailed in General Degree Requirements and General Academic Information, students who are seeking initial licensure or who have gained special education licensure through alternative routes may be required to complete additional courses to satisfy program prerequisite deficiencies.
The University of Southern Mississippi is accredited by the Southern Association of Colleges and Schools of Commission on Colleges (SACSCOC). That means you can expect a Special Education degree program with the highest standards and quality.
Questions about
this degree?
Talk to one of our enrollment coaches today for more information.