Teaching of Languages (TESOL) MATL
Earn your online TESOL degree from Southern Miss!
Program-at-a-Glance
(Graduate)
Credit Hours:
Total Hours: 33
Cost per Credit Hour:
$512.12
Completion Time:
6 semesters
University Accreditation:
Special Requirements:
Non-native speakers require an undergraduate degree in the language or equivalent of 30 hours of experience.
Learn more about this program:
Our online TESOL degree program is offered fully online and is one of the largest programs of its kind in the United States addressing language teachers' needs. The focus of the MATL is on developing and enhancing knowledge, skills, and theories in language, language acquisition, and language instruction, factors essential for effective teaching and successful learning.
This convenient and affordable online degree brings together world language teachers and teachers-to-be from all parts of the United States and abroad. The University of Southern Mississippi's large variety of courses are aimed to meet the multi-faceted needs of today's language teachers. Looking for more? Our enrollment coaches are here to help. Click here for more info! This is your life, plus college!
A number of scholarship opportunities are available for online students! Our Online Student Scholarship gives first time, fully online students an opportunity for $500 towards their first semester. To get started with our Online Student Scholarship, or to view our list of available scholarships for which you may qualify, visit our Student Scholarship page now!
The Graduate School will be authorizing standardized test waivers to applicants to this program! There is currently no GRE requirement for this degree!
Check out some of the jobs our graduates landed after earning this degree:
College ESL/EFL Instructor
Private Corporate ESL/EFL Instructor
Language Institute Coordinator
Private School ESL/EFL Teacher
ESL/EFL Secondary Teacher (prior certification needed)
ESL/EFL Elementary Teacher (prior certification needed)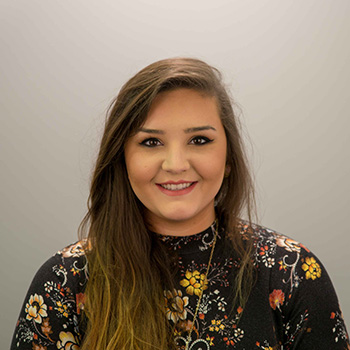 We are here to help! Our enrollment coaches are standing by to help you take the next step.
We'll call you soon! In the meantime, learn more about us from our blog or start your application.
Course Requirements (33 hours)
| Course | Credits |
| --- | --- |
| Teaching Second Languages: Theory into Practice | 3 hrs. |
| Applied Linguistics in Second and Foreign Languages | 3 hrs. |
| Second Language Acquisition Theory and Practice | 3 hrs. |
| Sociocultural and Sociolinguistic Perspectives in Language | 3 hrs. |
| Practicum in Second of Foreign Language | 3 hrs. |
Four (4) additional TSL courses (12 hours)
Electives 6 hrs.
Additional Note
Please note that the above information is meant to be a guide and is not official. For further information regarding courses for this degree, see the University Bulletin. Please be aware that not all course choices listed in the University Bulletin are available online. However, sufficient online options are available to complete this degree.
Frequently Asked Questions
Admission Requirements
The Graduate School is now offering standardized test waivers to applicants of this program for this program. There is currently no GRE requirement for this degree!
Admission Requirements
In addition to meeting the Admission Requirements and Procedures, the master's program applicant in the Teaching of English to Speakers of Other Languages (TESOL) emphasis must present the following items:
Official scores for the Graduate Record Examination (GRE).
A current resumé.
A statement of purpose written in English (300-500 words) that explains your professional goals and why you want to pursue graduate study in language teaching. The statement can include particular interests, academic accomplishments, travel abroad, teaching experience, or other relevant preparation.
For international students whose native language is not English, official scores on the Test of English as a Foreign Language (TOEFL) are required. Successful applicants should have a score of 83 on the Internet-based test, with no section lower than 19. Information on the TOEFL is available at http://www.toefl.org. The school will also accept an IELTS score of a 6.5 with no sub-test score below a 6.
Three Letters of Recommendation
Program Requirements and Academic Policies
Students in the TESOL emphasis whose first language is English must meet a foreign language requirement by completing nine hours of undergraduate foreign language study or the equivalent, with an average of "B" or better. The comprehensive examination consists of a successful defense of a portfolio. For other requirements and expectations, see General Degree Requirements and General Academic Information.
The University of Southern Mississippi is accredited by the Southern Association of Colleges and Schools of Commission on Colleges (SACSCOC). That means you can expect a program with the highest standards and quality.
Questions about
this degree?
Talk to one of our enrollment coaches today for more information.