Nutrition and Food Systems MS
It's time to get your Nutrition degree online at Southern Miss?
Program-at-a-Glance
(Graduate)
Credit Hours:
Total Hours: 33-36
Cost per Credit Hour:
$494.12
Completion Time:
1-3 years *pending hours enrolled
University Accreditation:
Special Requirements:
1. Statement of Purpose 2. CV/Resume
---
Are you interested in having a career that promotes a healthy lifestyle? The online Nutrition and Food Systems Degree offers opportunities to pursue and advance in dietetics, child nutrition, food and nutrition service management, and community nutrition. Courses in areas such as leadership, nutrition counseling and education, and health promotion complement the traditional areas of dietetics, creating a well-rounded food and nutrition professional. Students not pursuing a dietetic internship also have opportunities to pursue careers in dietetics, school food service, child nutrition program management, food and nutrition services management, and community nutrition. The curriculum provides students with an understanding of research design and advanced knowledge in nutrition and/or food systems management.
The fully online Master of Science in Nutrition and Food Systems emphasizing Dietetics Practice enables students who are enrolled in a dietetic internship to complete half of their degree concurrently with supervised practice, while the remainder of the Online Nutrition and Food Systems Degree requirements can be completed fully online. Looking for more? Our enrollment coaches are here to help. Click here for more info! This is your life, plus college!
The Graduate School will be authorizing standardized test waivers to applicants to the Spring, Summer, and Fall 2021 terms.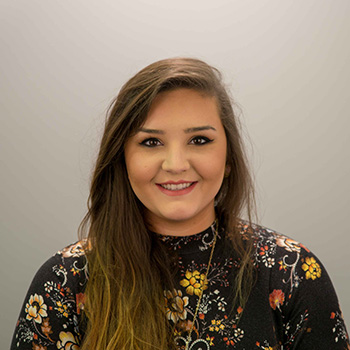 We are here to help! Our enrollment coaches are standing by to help you take the next step.
We'll call you soon! In the meantime, learn more about us from our blog or start your application.
Course Requirements (33-36 hours)
| Course | Credits |
| --- | --- |
| Food Systems Management | 4 hrs. |
| Advanced Medical Nutrition Therapy | 4 hrs. |
| Global Nutrition and Health | 3 hrs. |
| Seminar in food and Nutrition | 3 hrs. |
| Research Techniques I | 3 hrs. |
| Research Techniques II | 3 hrs. |
| Research in Food and Nutrition | 3 hrs. |
| Thesis (1-6 hours) | 6 hrs. |
| Nutrition Education: Theory, Research, and Practice | 3 hrs. |
| Management of Nutritional Services: A Behavioral Approach | 3 hrs. |
| Advanced Practice in Nutrition and Food Systems | 3 hrs. |
| Food and Nutrition Public Policy | 3 hrs. |
Advisor Approved Electives (15 hours)
Additional Note
Please note that the above information is meant to be a guide and is not official. For further information regarding courses for this degree, see the University Bulletin. Please be aware that not all course choices listed in the University Bulletin are available online. However, sufficient online options are available to complete this degree.
Frequently Asked Questions
Admission Requirements
Admission Requirements
In addition to the requirements detailed in Admissions Requirements and Procedures, applicants must submit the following documents:
Statement of Purpose
Résumé
Three Letters of Recommendation
Students who wish to pursue the Dietetic Internship must also meet the following requirements and submit the following documents:
1. Didactic Program in Dietetics (DPD) Verification Statement
2. Undergraduate DPD curriculum minimum GPA of 3.00 and science GPA of 2.7 with no grade lower than a "C"
3. Be admitted to a dietetic internship accredited by the Accreditation Council for Education in Nutrition and Dietetics (ACEND)
Program Requirements and Academic Policies
In addition to the requirements detailed in General Degree Requirements and General Academic Information, students must pass a criminal background check and obtain professional liability insurance.
The University of Southern Mississippi is accredited by the Southern Association of Colleges and Schools of Commission on Colleges (SACSCOC). That means you can expect a program with the highest standards and quality.
Questions about
this degree?
Talk to one of our enrollment coaches today for more information.