Business Administration MBA
Looking to earn your online Masters in Business Administration?
Program-at-a-Glance
(Graduate)
Credit Hours:
Total Hours: 33
Cost per Credit Hour:
$512.12
Completion Time:
1-3 years *pending hours enrolled
Accreditation:
Special Requirements:
Required courses in accounting, finance and statistics. See admission requirements for more details
Learn more about this program:
Do you want to become a business person, an entrepreneur, or would you simply like to advance your current career? Earning your online Masters in Business Administration (MBA) from USM can help you achieve your career goals while you enjoy the convenient benefits of an affordable, flexible program. Our fully online business degree will give you an advanced knowledge of business while making you more competitive and marketable in the industry.
The University of Southern Mississippi's MBA is accredited by the AACSB and was ranked in the top 200 "Best Part-Time MBA Programs" by U.S. News and World Report. No matter where you live, earn your online MBA degree from one of the top business programs in the country. Let your education from USM take you where you want to go. Looking for more? Our enrollment coaches are here to help. Click here for more info! This is your life, plus college!
A number of scholarship opportunities are available for online students! Our Online Student Scholarship gives first time, fully online students an opportunity for $500 towards their first semester. To get started with our Online Student Scholarship, or to view our list of available scholarships for which you may qualify, visit our Student Scholarship page now!
The Graduate School will be authorizing standardized test waivers to applicants to the Spring 2022 term.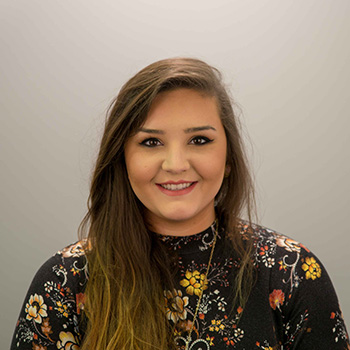 We are here to help! Our enrollment coaches are standing by to help you take the next step.
We'll call you soon! In the meantime, learn more about us from our blog or start your application.
Course Requirements (33 hours)
| Course | Credits |
| --- | --- |
| Managerial Accounting | 3 hrs. |
| Global Location and Trade | 3 hrs. |
| Financial Management | 3 hrs. |
| Organizational Behavior and Leadership | 3 hrs. |
| Analytical Decision Making | 3 hrs. |
| Global Business Systems | 3 hrs. |
| Global Business Strategy | 3 hrs. |
| Marketing Management | 3 hrs. |
| Approved College of Business Electives | 9 hrs. |
Additional Note
Please note that the above information is meant to be a guide and is not official. For further information regarding courses for this degree, see the University Bulletin. Please be aware that not all course choices listed in the University Bulletin are available online. However, sufficient online options are available to complete this degree.
Frequently Asked Questions
Admission Requirements
The Graduate School will be authorizing standardized test waivers to applicants to the Spring 2022 term.
Admission Requirements
In addition to adhering to the Admission Requirements and Procedures, the master's program applicant must:
Have completed prerequisites courses in accounting (ACC 200, 220, BA 611, or the equivalent), finance (FIN 300, BA 670, or the equivalent), and statistics (BA 201 or the equivalent). The accounting and statistics can be taken at the junior college or community college level, but the finance class must be taken at a University.
Submit either a GRE or GMAT exam score. There are two possible waivers for the required exam score. Applicants who have already earned a graduate degree are granted an automatic waiver. Applicants who can demonstrate 5 years or more of progressive, managerial work experience can apply for test waiver consideration. Work experience waivers are selective, and only granted on a case-by-case basis.
Resume
Statement of purpose
Submit a cover letter addressed to the Graduate Programs Admission Committee.
Three letters of recommendation from academic and/or professional sources.
The University of Southern Mississippi is accredited by the Southern Association of Colleges and Schools of Commission on Colleges (SACSCOC). Additionally, the MBA online program is also accredited by the Association to Advance Collegiate Schools of Business (AACSB). That means you can expect a program with the highest standards and quality.
Program Requirements and Academic Policies
See General Degree Requirements and General Academic Information
Questions about
this degree?
Talk to one of our enrollment coaches today for more information.