One of the best attributes of online learning is that you don't have to press pause on your life to continue your education. You can hold your position at your full-time job, and you can continue normal life with your family. With online learning, education is on your time. You set your classroom hours and study hours to what works for you. And you never even have to step foot on campus!
Alumna Mya Rome was juggling a full schedule when she decided to earn her degree in Child and Family Studies. She was working a full-time job, she was traveling the U.S. with her husband, and she was preparing for the arrival of her baby girl. Mya was able to continue living her life without campus interruptions thanks to online learning. We'll let Mya tell you a little more about her story below!
Q. Out of all the schools that you could have chosen from for your field of study, what made you choose Online at Southern Miss?
A. I graduated from Southern Miss with a BSBA in Marketing and a BA in Spanish foreign language. I knew that I wanted to continue my education and was satisfied with the quality of education I received at Southern Miss. When looking for a Master's degree program, I had a change of heart and decided to select an entirely new field. I chose the online program at Southern Miss since I was familiar with the school. I also reached out to the director of the program when I was considering this field and I had very pleasant interactions with her which made my selection very easy. Although I live near the school, I enjoyed the freedom and flexibility of the online program. I also found the program more affordable than other schools. 
Q. Why did you choose online learning instead of going to traditional classrooms to earn your degree?
A. I earned my undergraduate degrees attending traditional classroom settings. While this has many benefits, I loved having the freedom and flexibility to study and learn at my own pace in an online learning environment. I was also able to free up my work schedule since I did not have to worry about a class schedule. 
Q. What do you feel made your program of Child and Families Studies unique? 
A. I believe that this program was unique because of the quality of teaching due in part to the attitudes of the faculty. They genuinely cared about the students and it made the online learning environment very enjoyable. Although the students came from all over the globe and from different backgrounds, we were very supportive of each other and maintained open lines of communication across multiple platforms (Blackboard, Google groups, Facebook pages, text messaging, email, etc.). I honestly feel that I communicated more with teachers and classmates in this program than I ever did in a traditional classroom setting. 
Q. What do you feel were the strengths of your program?
A. I enjoyed the different approaches that each teacher used to teach the material. I feel that I completed many projects that would be very useful in my future career. The workload was difficult to manage at times, but I feel that it helped me work on delegating tasks with a group and time management skills in order to complete goals by a deadline. Another feature I enjoyed was the option to focus on my subject interest for assignments. My main interest was in early childhood education, so I was able to work on projects that focused solely on this subject. I was also able to work on group projects in the same fashion which allowed us to share our passion and learn from each other. I also thought that the practicum was a very useful and valuable feature of the program. I was able to work at the Center for Child Development and learn more about early childhood education and child development in a professional environment.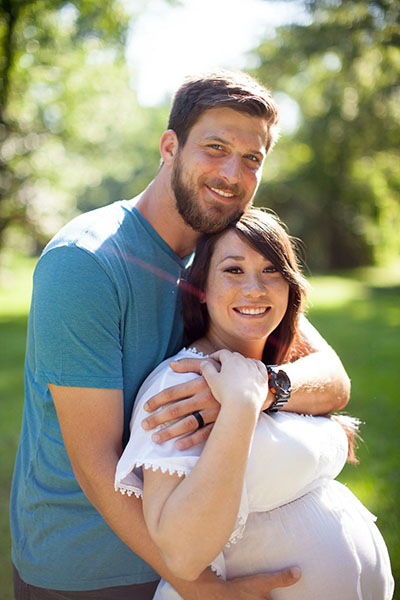 "This was such a wonderful program, and I would choose it again in a heartbeat."

– Mya Rome
Q. Do you feel that earning your degree through Online at Southern Miss helped – and will continue to help – advance yourself in your career? 
A. Earning my Master's degree in the online Child and Family Studies program helped provide me with a foundation to work with families in a variety of fields. After graduation, I took some time off work and had the opportunity to spend my time at home raising my newborn daughter. Recently, I was contacted by the department to help teach a course online as an adjunct instructor for the new, fully online undergraduate degree in Child and Family Studies. It is an incredible opportunity that will help me share my knowledge and build on the skills I learned, while continuing to prepare me for a future career of teaching in higher education. 
Q. Were you working full-time while earning your degree?
A. Yes, I worked full-time while earning my degree. The online program gave me the freedom to do so. 
Q. What was one of your favorite aspects about the program?
A. Honestly, it is difficult to pick a favorite. I loved the teachers. I loved interacting with my classmates. I enjoyed the difficult projects because I felt that I had accomplished so much while completing my degree. I really enjoyed the practicum, developing and teaching our own family life education program, working on family advocacy letters, analyzing family life education programs, and so much more. This program was very well designed! 
Q. What is a fun fact about yourself?
A. Well that is an interesting question. While I was in the program, my husband and I used to travel all over the U.S. competing in National Paintball tournaments. This was a competitive speedball style that is played all over the world. I was able to take my laptop on trips and complete my homework in hotel rooms when necessary. I would type up discussions on family life education or child development while discussing paintball strategies in the room with our teammates.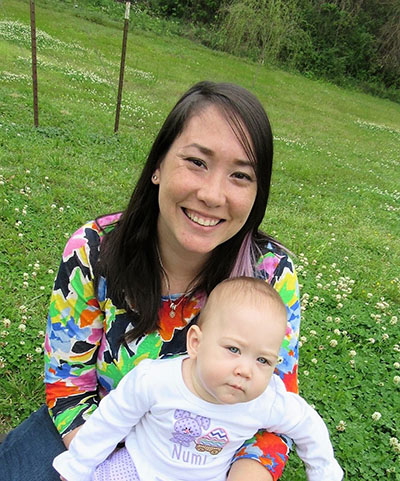 We were blessed with a beautiful baby girl while I was earning my degree. I was actually eight months pregnant when I walked across the stage at graduation! She made her debut into our family at the end of June, and since then I have been applying many of the lessons I have learned in this program! All of those lessons on relationships, family dynamics, and child development have been very useful ever since graduation. 
This was such a wonderful program and I would choose it again in a heartbeat. 
If you'd like to learn more about the Child and Family Studies program, please fill out the form below!