If you've never been a fully online student before, you might be a little apprehensive of what's in store. You've been in the traditional classroom setting before, so you know what to expect from that. But what about the online classroom? Will the experience be different? Will you be prepared? Below, we have listed 8 Essential Tips for Online Students to make sure that you'll be prepared to get the most out of your academic experience!
 Manage time and plan ahead. Online classes require excellent time management skills and planning for lead-time to submit work, in case of an Internet outage.
 Minimize distractions. Online learning can happen anywhere, but online students need to avoid distractions. This might mean reminding family and friends that even though they are not attending class in person, they must avoid interruptions.
Familiarize yourself with the learning management system. Online students need to know how to use the university's software. Seek out tutorials on the university's website that include videos and how-to guides.
Check your university email. Many campuses require students use their ".edu" email address given to students by their institution. Checking official campus email daily keeps students from missing important information.
Read your class syllabus. From textbooks to chats and online quizzes, know what the class requires, important class and university policies, and how the course grade is determined.
Know how to get in touch. Online students have a special challenge of how to get in touch with their professors. Find out if your professor has a preferred method of contact and follow the professor's instructions.
Find out how examinations are offered. Some professors require proctored exams. A proctor is an approved person that administers an exam to a student. The standard approach to obtaining a testing site is to locate the nearest community college, college or university and make contact with its testing office to request that they proctor the exam.
Avoid isolation. Sometimes online learners feel alone because they are connected to their technology and not sitting in a classroom. Participate in class chats and take advantage of opportunities to connect with students and faculty.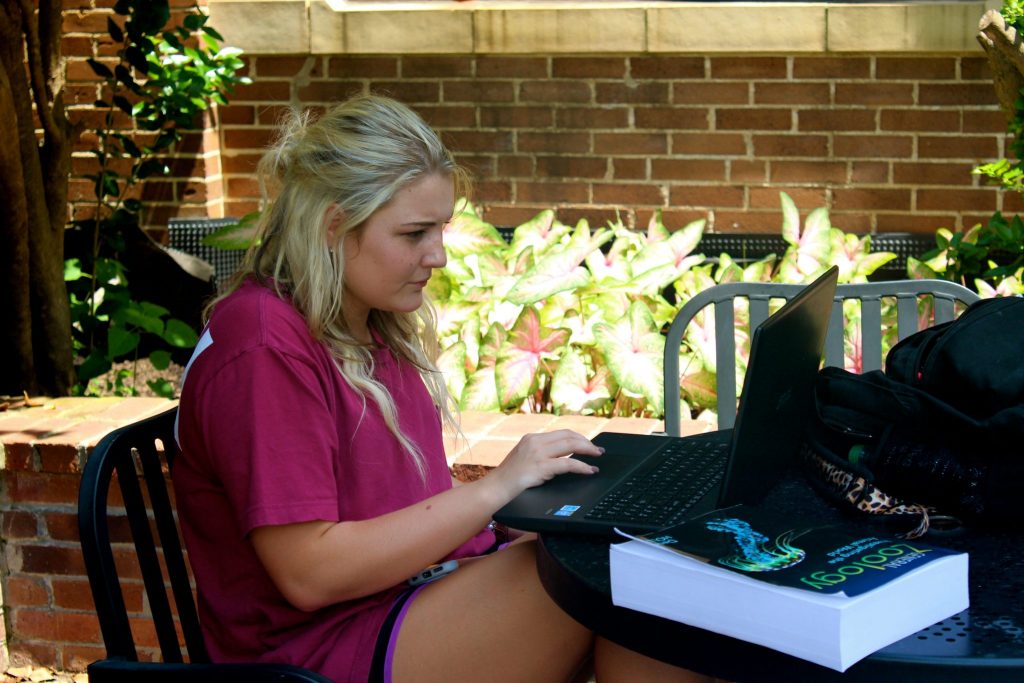 Along with those simple tips for online students, Dr. Tom Hutchinson, interim director of the Office of Online Learning at Southern Miss, says the first step is to make sure you have access your classes and course material.
"First and foremost, students need to verify their computer and Internet capabilities," he said. "An online student cannot be successful without reliable internet access and the right hardware and software required for the course."
Being an online student isn't much different from being a traditional student, because you're learning the same course material. But with the freedom that comes with being an online student comes responsibility. We hope that these 8 Essential Tips for Online Students help you to be prepared for the new found freedom of learning anywhere, anytime!
To learn more about any of our fully online programs, visit our program page or fill out the form below!