If you're on the fence about earning your Special Education MEd completely online, the best advice we can give you is actually not from us at all! It's from our former students who have been through the exact degree program that you want to pursue!
Our students are busy individuals, just like yourself. They have full time jobs, are parents, or have full time responsibilities that are keeping them from being able to come to a campus to earn their degree. But they don't let this stop them from reaching their education goals! Our students are go-getters that do what is needed to earn their degree.
Our students can tell you just how you can do it, too!
Amy Wallace is a prime example of what being a go-getter means. Even though her plate was full, she found time to earn her degree completely online with us! We'll let her tell you exactly how you can juggle your full time responsibilities and earn your Special Education MEd at the same time.
"Online learning was truly the best decision I made in my educational career!"

– Amy Wallace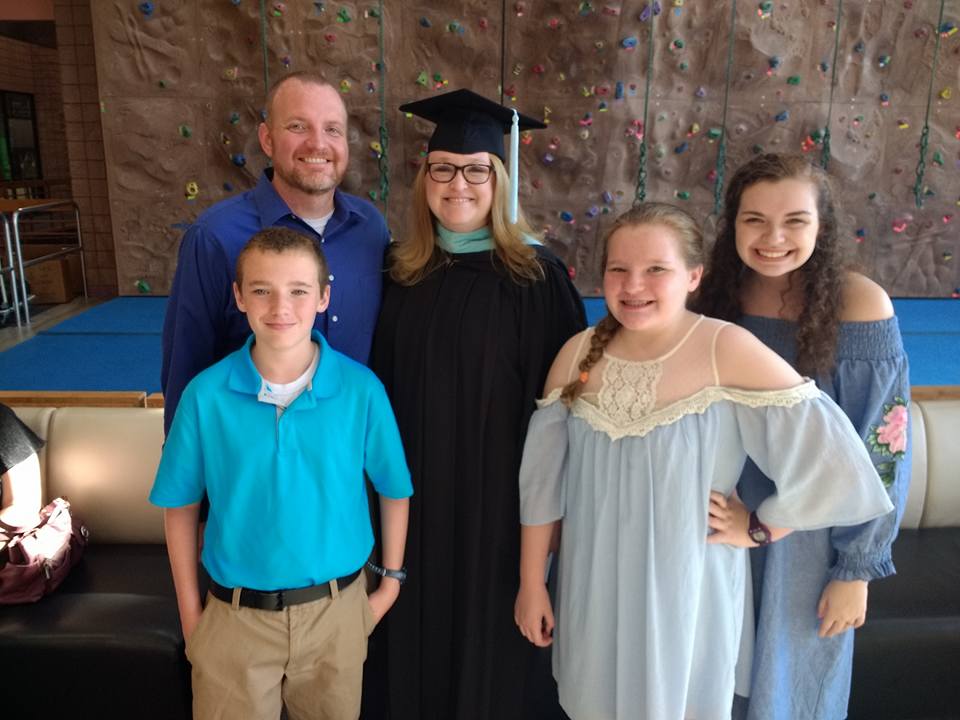 Q. what made you choose Online at Southern Miss?
A. I chose USM due to the positive reputation of having one of the best Special Education programs in Mississippi. I also discovered that students who graduate from USM with their Master's in Special Education have a much higher probability to pass their National Board Certification. I attended the World Class Teaching program and learned this very interesting and exciting information!
Q. Why did you choose online learning?
A. I'm a teacher, wife, and mother of 12 year old twins and a 16 year old daughter. Online learning was truly the only fit for my very chaotic life! I still "attended" online classes which gave me the ability for face to face interaction. However, the fact that I could attend using my laptop while sitting in my bedroom made the experience more suitable for my busy life.
Q. Advice for future fully online students?
A. Online learning was truly the best decision I made in my educational career! I was scared at first but only because I wasn't sure what to expect. Those fears were relieved when I discovered how friendly the staff and my peers were. I was able to meet new people and collaborate with them online as well! This was a great experience. There was nothing to be apprehensive or scared of!
"There was nothing to be apprehensive or scared of!"

– Amy Wallace
Q. If you were going to earn another degree, would you choose to earn it online?
A. Absolutely!! Online learning is by far the most convenient and still very informative education!! I was given a national award last year for applying many of the technological ideas that I used in the online USM program. I truly believe I received this award because of all that I learned from the online program at USM!
Q. Do you feel that earning your degree helped advance yourself in your career?
A. Yes!! I learned so much in the Special Education Online Program. My next goal is to attain my National Board Certification and I feel more than confident that I can do this thanks to the education I received from USM.
Q. What made your Special Education program unique?
A. The teachers and my colleagues made this a unique experience! Everyone was so knowledgeable and open to learning more. No one made anyone feel inferior! The teachers in this program make everyone feel welcome and embraces students as equals. This made the learning environment relaxed and more inviting to learn new information!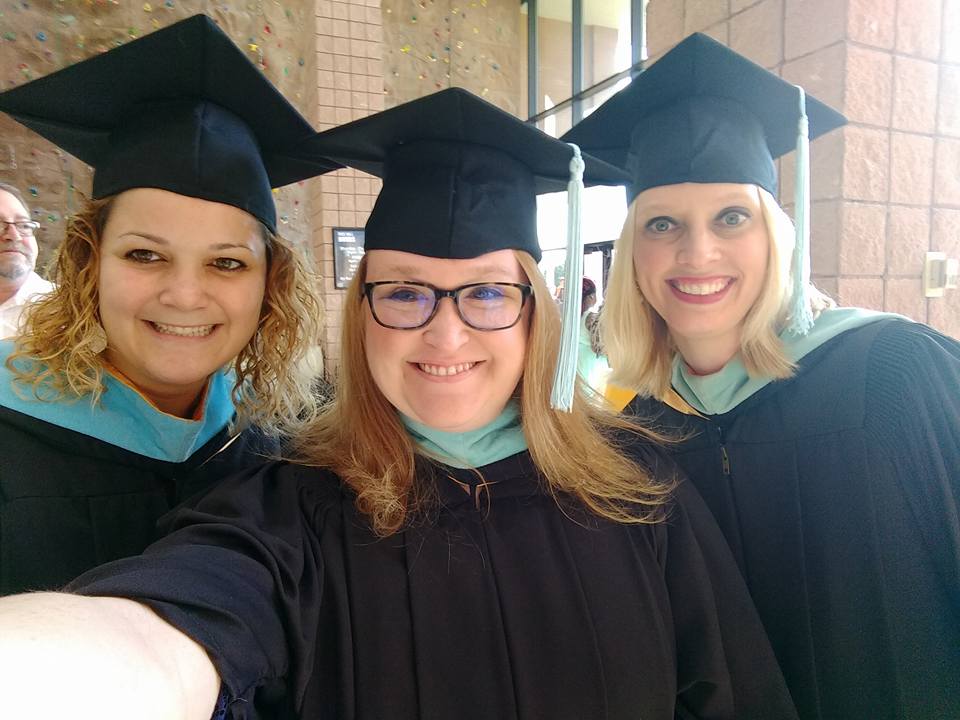 Q. What were the strengths of your program?
A. Knowledge!! My Teachers were so knowledgeable of what we needed to know before entering a special education classroom.
Q. What was one of your favorite aspects about the program?
A. The flexibility of the structure of the program. We met at certain times during the week for the face to face interactions but we also were given the flexibility to use our time between the online meetings to work at our own pace.
Q. How was juggling working full-time and earning your degree online?
A. Honestly, it was hard at times. However, that difficulty made it so much more rewarding to finish. I taught my children, and students, that you are never too old to further your education. I also taught my children that though I worked full time and am a full time wife and mom; there is no excuse to not put forth 100% at everything you do. My children learned so much with me working towards my Master's, just as I did!
Q. What is a fun fact about yourself?
A. I am the nerdiest math nerd that has ever lived. If it's math related, the nerdier the better, I love it!  SMTTT!!!!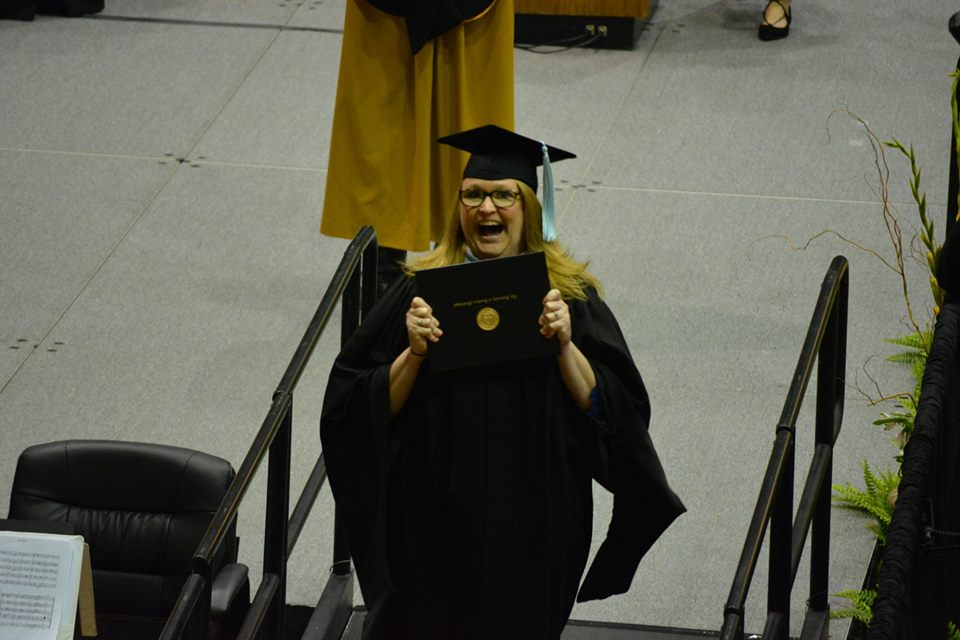 Now that you've heard from Amy, are you ready to start your Special Education MEd?? We thought you would be! You can learn more about our degree, here!